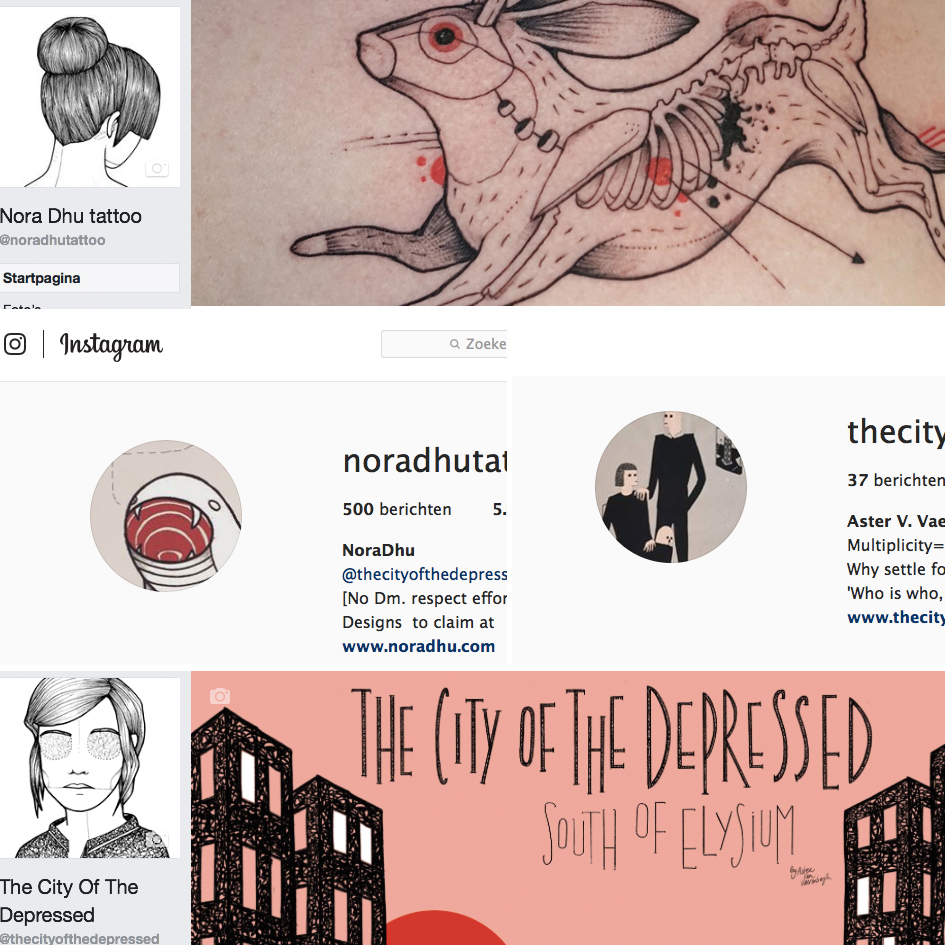 Social Media Slow Down?
Sayonara Social Media?
As a tiny creative, one-(wo)maned business, upkeeping al my social media channels is very time consuming -It is distracting me from the very things I would actually like to focus on.
A possible solution: lower my activity on these platforms.
Deleting all my accounts would be foolish. They remain a good doorway to my interlinked websites -I enjoy building these two sites and would like for them to be the main platforms on which I share/work.
Updating you, general info and contact will mainly happen there…
So, to YOU, my active followers, I ask if you'd like to be my subcribers instead.
*Subscribing to The City Of The Depressed (main site):
-Will keep you updated regarding any activity from The City's Residents -including Nora Dhu- (like; stories, drawings and claimables, future activities, … This on a regular base).
At least, this way, I'll know that the content I share will actually reach you!
And I'll get a more accurate perspective.